In partnership with the EFL Trust, Growth Company and NCS Trust, Fleetwood Town Community Trust are a delivery partner of The National Citizen Service (NCS). NCS brings together 16 to 17-year-olds from different backgrounds in a programme aimed to challenge, inspire and enable young people to develop the confidence, skills, and attitudes they need to become more engaged with their communities and to become active and responsible citizens.
Fleetwood Town Community Trust has successfully delivered the NCS programme for six years and is now looking to recruit the next group of young people for summer 2022!
Below is a breakdown of a typical NCS programme.
The first phase of the NCS programme is a 5-day full-time residential programme, which focuses on teamwork and outdoor physical challenges, games, and adventures.
Whilst away, participants will engage in activities such as kayaking, rock climbing, abseiling, archery, mountain biking, along with many others
The second phase is a 5-day residential, where young people will be living in student accommodation, developing independence by managing a food budget for the week and having their own flat to maintain, whilst focusing on developing new skills for work and life.
During this residential, the groups will engage in activities such as first aid training, come dine with me style cooking challenges, sporting activities, work experience opportunities, along with many other fun and exciting tasks.
The final phase of the NCS programme involves the groups designing and delivering a project that has an impact on the local community, raising awareness and money for a charity that participants are passionate about. This project is student-led and supported by NCS staff throughout.
Finally, when participants have completed their community action projects, it's time to celebrate at a graduation party where everyone will receive a certificate signed by the Prime Minister and access unique opportunities around volunteering and staying connected to thier local area and NCS.
For more information please contact John.Hartley@fleetwoodtownfc.com or call 01253 208442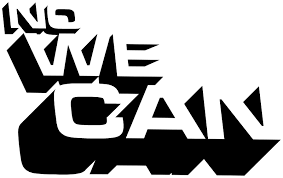 Looks great on a UCAS personal statement
It's great to put on your CV
Challenge yourself and try new things
Build life skills
Make a difference in your local community
Make new friends from different backgrounds