At Fleetwood Town Community Trust, we delivered the Joy of Moving, Move and Learn project to the year 5 children at Royles Brook Primary School. Commissioned by the EFL Trust, the project was delivered in April/May and lasted 6 weeks in total. The aim of the Move and Learn project is for children to become more physically active, whilst having fun through playing games with the coaches. Children also learned more about how to lead a healthy lifestyle in the classroom and sessions included topics such as physical activity, the body and mind, diet and nutrition, meal planning and hydration.
Kenji stood out to the Fleetwood Town Community Trust staff due to his engagement with the project and his willingness to try new things and make changes at home. Kenji has improved his knowledge about the lifestyle topics and was visibly enjoying taking part in physical activity games. There was one week in particular where children were learning about the effects of physical activity on the body and mind. Kenji told the coach that he struggled to sleep at home and was then set a challenge to increase the amount of physical activity that he was doing each day and to see if this had an impact on his sleep. Kenji worked on this each week and was excited to tell the coach about how much better he felt from improving his sleep quality, due to the information he'd learned from Move and Learn.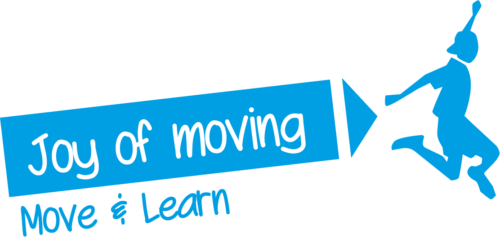 Rob, Health and Wellbeing Officer at Fleetwood Town Community Trust, is the project lead. Here's what he had to say:
'The Joy of Moving, Move and Learn project is a great initiative delivered by many CCO's nationwide. Within Wyre, we are seeing such a great impact that this project is having. Just by being more physically active, children are increasing their quality of life and are being given the knowledge that will support them to take ownership of their own health and wellbeing going forwards. Kenji was one example of many children who have been fully engaged with the project and we are pleased that it's had a positive impact on his life. Well done to Kenji.'
If you'd like further information about the Joy of Moving, Move and Learn project, please contact Rob at rob.larcombe@fleetwoodtownfc.com or call the Trust office on 01253208442.