The programme, called Every Player Counts, is an annual project run by the EFL Trust, and to mark the event, a football festival is held at MediaCityUk in Salford, with players and clubs showcasing the programme and benefits of the scheme.
Currently there are 25 Football Club Community Trusts who deliver tailored programmes to enable people with a disability access to football. Myerscough College works with Fleetwood Town Community Trust to facilitate this, and they play games against other English Football League disability teams in the tournament.
The team was formed in 2010, initially funded by a grant from Grassroots Funding and saw a large increase in participants attending the weekly sessions along with the competitive fixtures.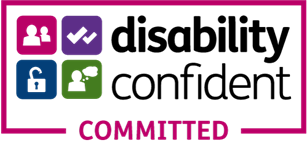 Myerscough College Pan Ability
The Every Player Counts programme, which was formed in September 2016, supports the EFL Trust's aim of increasing sports participation for all.
The landmark project was made possible thanks to a £1.1m donation from the Wembley National Stadium Trust (WNST). The funding represented WNST's largest single donation to date and its first England-wide grants programme.
The programme covers a wide range of disabilities with the simple aim of getting more people involved in a sport. 25 EFL clubs run the Every Player Counts programmes that are tailored to the specific needs of their local community.
The 25 EFL Club Trusts deliver activity covering a wide range of disability programmes including wheelchair football, football for visual impairment, learning difficulties, amputees, and autism, giving many disabled people access to football for the first time.
Mike Evans, EFL Trust Director of Operations, said: "The 25 EFL Community Trusts do lots of great work to get people involved in sport regardless of their background or abilities. The partnership with Wembley National Stadium Trust enables us to reach our network even further and use the power of football to make a real difference to people's lives."
Eight years on, the group has gone from strength to strength under the leadership of Fleetwood Town Community Trust coaches Alex and Luca.
Our weekly sessions take place at Fleetwood High School on a Friday, 6-7pm.