Fleetwood Town Community Trust are proud to launch the 2021/22 Impact Report, showcasing the incredible work carried out to fulfil the vision of developing stronger, healthier, more active communities.
The report outlines the impact that the Community Trust had over 2021/22, detailing the achieved social value and benefits to the wider community across the varied projects that fit under our umbrella strands of Sport, Education, Health and Inclusion.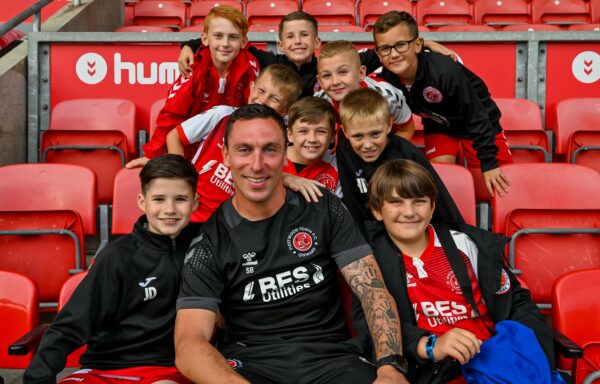 John Hartley, CEO of the Trust explains, "Football Clubs up and down the country have the reach to inspire and ignite their local communities and that is exactly what we aim to do year on year at Fleetwood Town Community Trust. We promote inclusivity in all that we deliver and pride ourselves on the partnerships we develop in order to benefit our communities to make a positive difference to the lives of each person we engage with.
During this period we have overcome many challenges and identified new streams of work to ensure that each resident living in Wyre has the ability to access our provision. As we approach our final year of the existing strategy, we maintain the same focus in promoting our values through our behaviours in order to achieve our vision."
See below of the Trust's 2021/22 Impact Report: