Fit for the Future is a health related programme designed to support local residents of Wyre, aged 60+ years old, to be more active and lead an increasingly healthy and fulfilling life. This is ideal if you're not very active but want to improve your health, lift your mood, meet new people and remain independent.
The NHS has found that many adults aged 65 and above spend on average 10 hours or more each day sitting or lying down.
This inactivity is coming at a price, affecting everything from fall rates increasing, psychological distress and even early death.
These exercises include general mobilisation and stretching to increase flexibility and improve range of movement. All the exercises can be done seated or stood using the chair to assist.

We have public sessions and offer private sessions for care homes enables us to deliver gentle, safe, yet effective exercise in a fun way to all of Wyre.
All activities are completed indoors and are inclusive for all, no matter your ability or disability. The weekly sessions will consist of stretches, balances, a main activity and of course, socialising!
For more information on this session please contact:
Email: Priesley.Duffy@fleetwoodtownfc.com
Or call our office at: 01253 208 442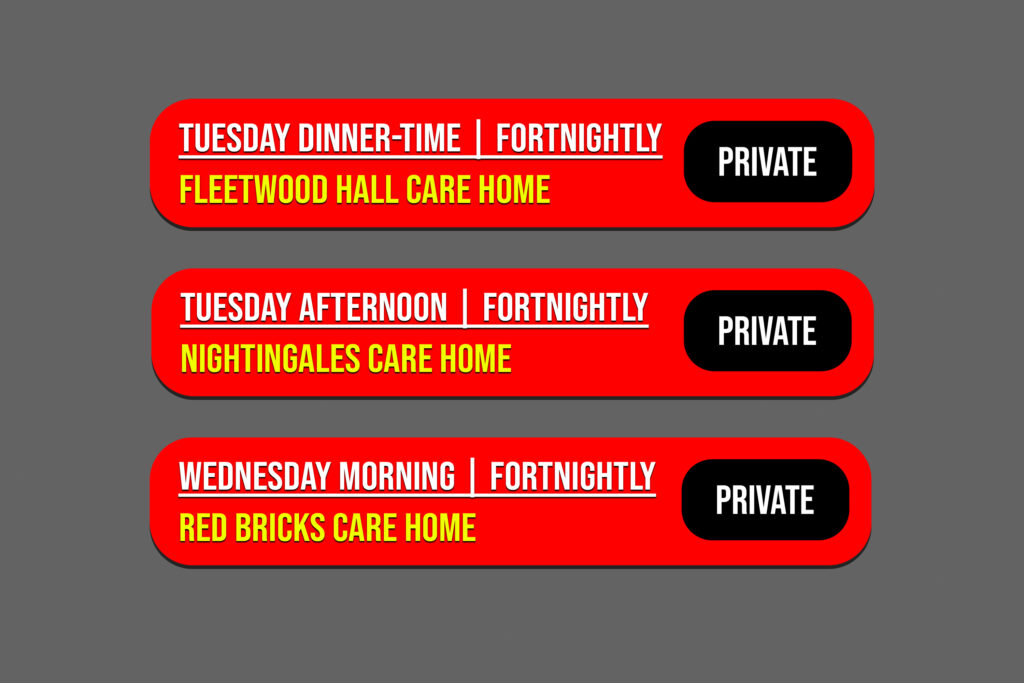 Private Sessions:
If you would like to enquire about joining a public session or having private sessions please contact us on Email: Priesley.Duffy@fleetwoodtownfc.com Or call our office at: 01253 208 442