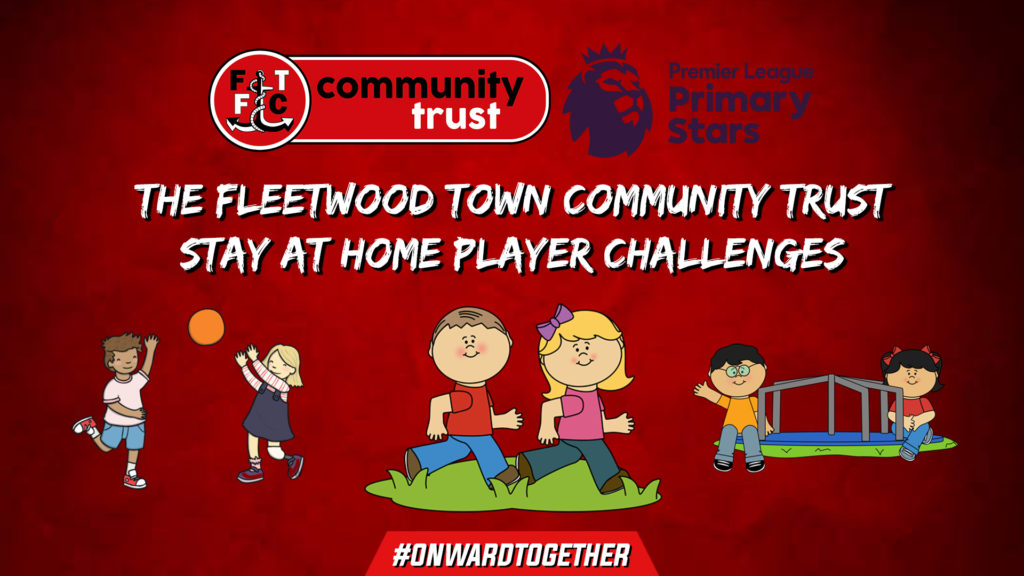 As of Friday 20 March 2020, Fleetwood Town Community Trust will be running a player challenge competition, which will run for the next seven mornings, with some amazing prizes to be won.
With all schools closing on Friday 20 March, we have come up with a weeks worth of challenge for you to get involved in meaning you can stay active and challenge your family and friends throughout the week. All of this will be done in partnership with the Premier League Primary Stars programme.
Challenges will vary from throwing and catching, hopping and skipping, with some football based activities thrown in. If you can complete all seven challenges, you will be put in the hat for prizes we have ready to giveaway.
To be in with a chance of winning; pupils, family and friends will have to upload a video of themselves completing the challenges on they day they are set. As they say, you have to be in it to win it!
If you have any questions, please email jack.williams@fleetwoodtownfc.com for more details. We look forward to seeing many of you take part in our daily challenges!