To mark the Premier League Supports campaign, Fleetwood Town Community Trust is celebrating 'One of Our Own', acknowledging someone who has made an exceptional contribution to the Club and Community Trust for a number of years.
Mason has worked for the Community Trust for over five years, most recently leading Boys Football in which they have reached the CEFA semi-final's, a national tournament involving Community Club Organisation's and their respective College's. Mason has also spent his time working for the Trust, delivering on the Premier League Kicks programme, supporting young people through the power of football to become more inclusive and reduce levels of anti-social behaviour. Mason now works for Fleetwood Town FC's Academy, where he facilitates the welfare support to players across all ages groups, developing the links into Education.
Community Trust, Deputy CEO, John Hartley explained, "Mason is an inspiration to many, always going above and beyond to help others, demonstrating a positive can-do attitude with a smile on his face. He has developed a lasting impact to those he has worked with and continues to be an invaluable, committed member of the team."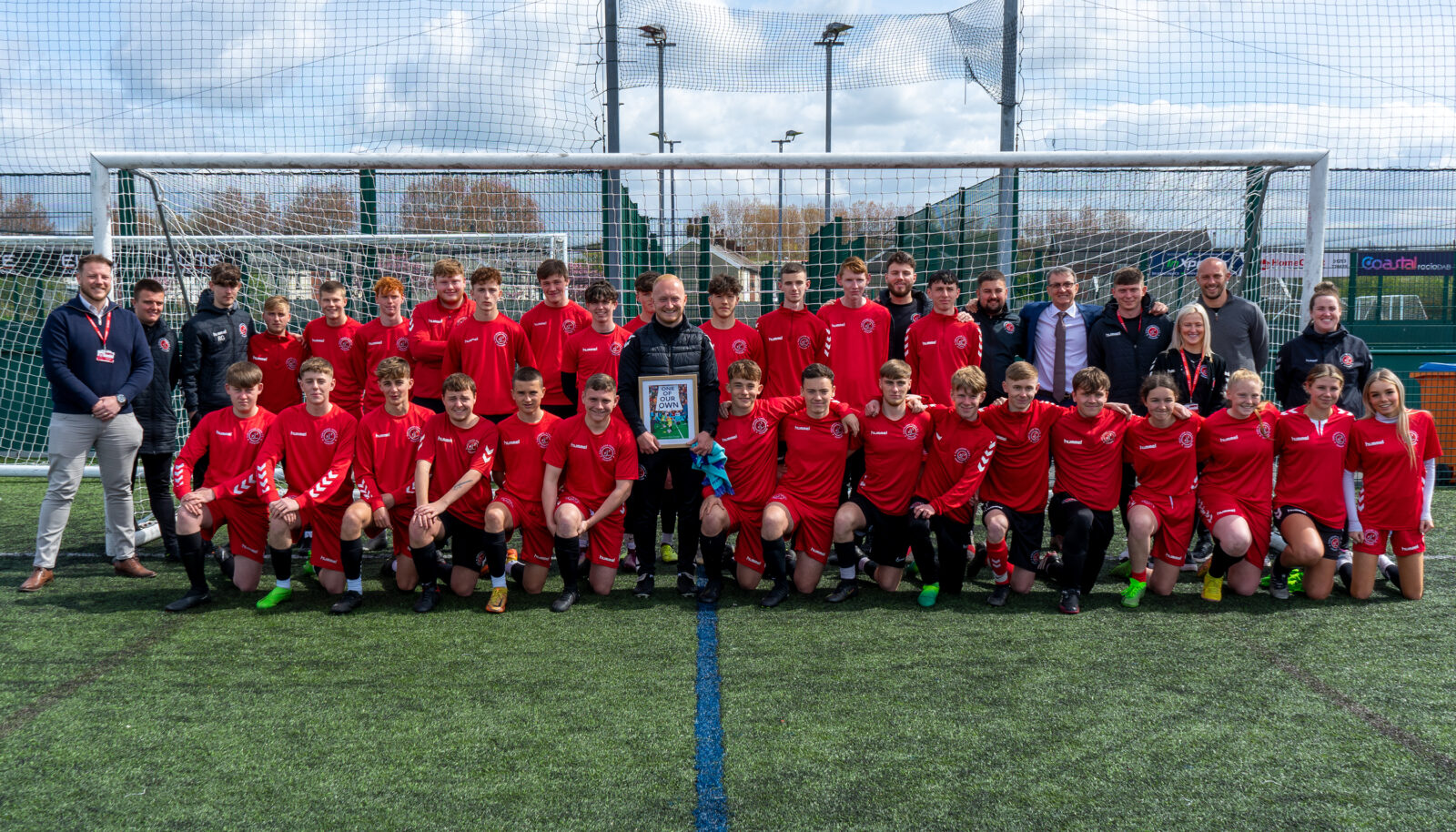 Fleetwood Town FC Chairman, Andy Pilley, "I was delighted to present Mason with his 'one of our own' award today on behalf of everyone associated with the Football Club and the Community Trust. Mason is an exemplary member of the team whose hard work and commitment has clearly left an impression on his colleagues and students alike. We're all enormously proud of him and send our congratulations on his award."
The Premier League Supports campaign aims to highlight the impact of its investment on wider football and communities, as well as announce new funding to benefit clubs and fans at all levels of the game. During the campaign, clubs and their associated charities across the game are celebrating a person who has been involved in one of the programmes funded by the Premier League, which are delivered at community venues and schools across the country.
Mason added, "I'm really proud to be awarded the One Of Our Own award and have loved being involved in the Football Club for over five years now. Working across many club and Trust related departments has enabled me to thrive and grow. I would also like to say a big thank you to all staff, student and players for their continued support."