Fleetwood Town Community Sports College provides learners with an opportunity to gain a BTEC Level 3 in Sport, and we have all the details you need to know if you're thinking of applying to join us.
The education programme is an exciting opportunity for young people aged 16 – 19 to continue their education, and develop their careers through playing football and futsal, whilst also representing Fleetwood Town Football Club.
Modules are taught by our fully qualified tutors – who not only have the relevant qualifications, but also a wealth of experience in the sports and leisure industry.
As we are based in a professional training environment, students will also gain an insight from experienced professionals within the sporting industry. Because of this, students are able to gain work experience opportunities within the club where in the past year we have seen students assisting in the analysis, physiotherapy and media departments.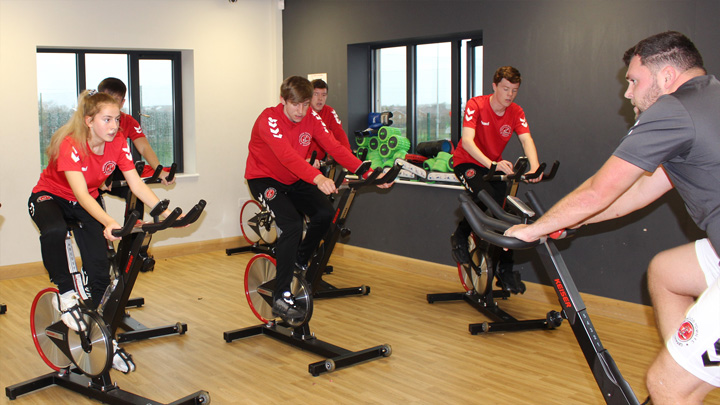 Laura Went, Senior Lecturer said: "Our students are able to gain a real insight into how a professional club works and with the links we already have in place within the building, the students have once in a lifetime opportunities to be able to work alongside these professional departments.
"Not only do they have this here, but we also have great links with local schools and fitness centres. Work experience is something we strongly motivate our students to complete as it puts them in a better position when applying for jobs or universities."
As well as completing their education, students are able to participate in daily football and sport sessions alongside competing in weekly fixtures in the CEFA league against clubs like Manchester City, Preston North End and Blackpool FC.
If you are interested in joining this exciting, and ever expanding college, you can find more information on our webpage – https://fleetwoodtownfcct.com/sports-college/16-18-btec-programme/. You can also email us at education@fleetwoodtownfc.com.