The League One side took on Blackpool as part of their Weeks of Action celebrations on Saturday 7 March.

Fleetwood Town invited local primary school student Ollie, to Highbury Stadium to join in their Weeks of Action activities as they offered him his very own personalised match day experience. Ollie was lucky enough to be given the opportunity to help with Fleetwood's behind-the-scenes match day preparations before they took on Blackpool. Alongside the club's community staff, his duties included assisting with the organisation of match-day mascots and preparing the games room ready for their arrival.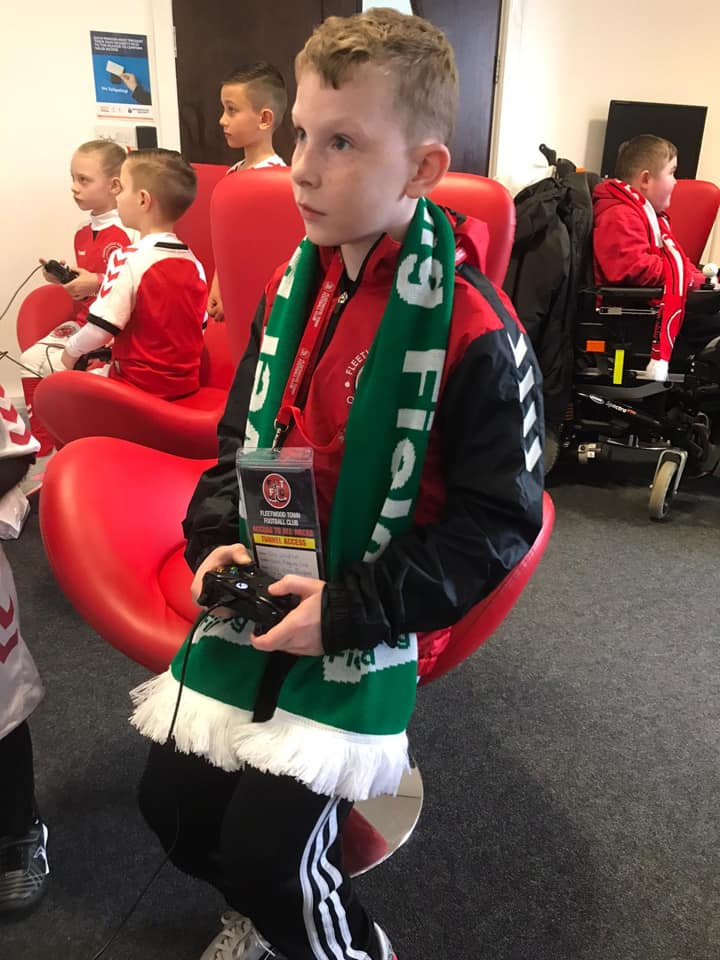 Part of Ollie's duties was testing out the games consoles!
He was also a huge help in the ticket office as he assisted with the derby-day rush!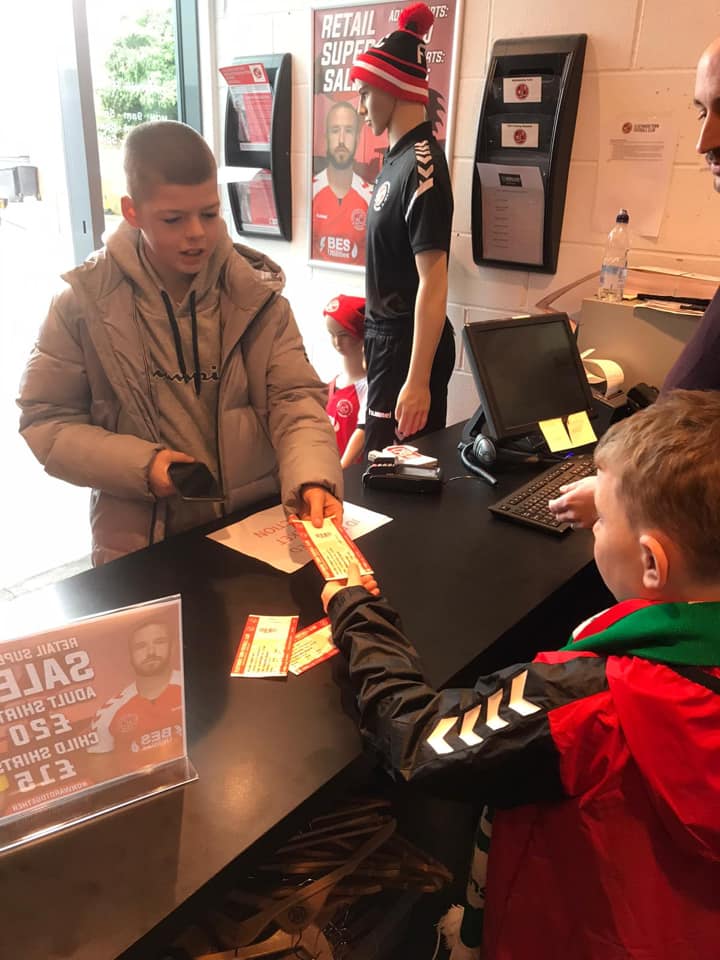 Ollie helping out in the ticket office.
Next up, he met with the coaching staff and helped the kit man with the printing of first-team shirts.



Ollie assisted the kit man with the match-day printing.
With his very own freshly printed shirt, he headed to the home-team changing room to have some pre-match words with the first team. He was able to get some photos with the boys, and in old-school style got their autographs on his notepad. Nostalgic!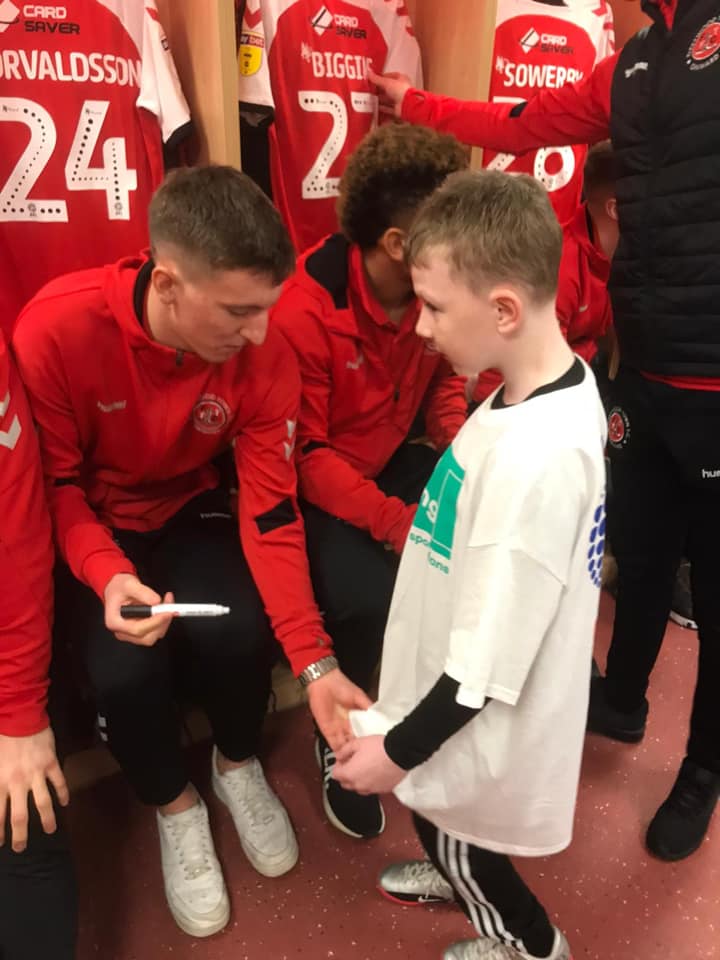 A once in a lifetime opportunity!
Following his team talk, he made an appearance in the press box where he was greeted by BBC Radio Lancashire. He was given an extra-special task as he read out the team line-ups live on air.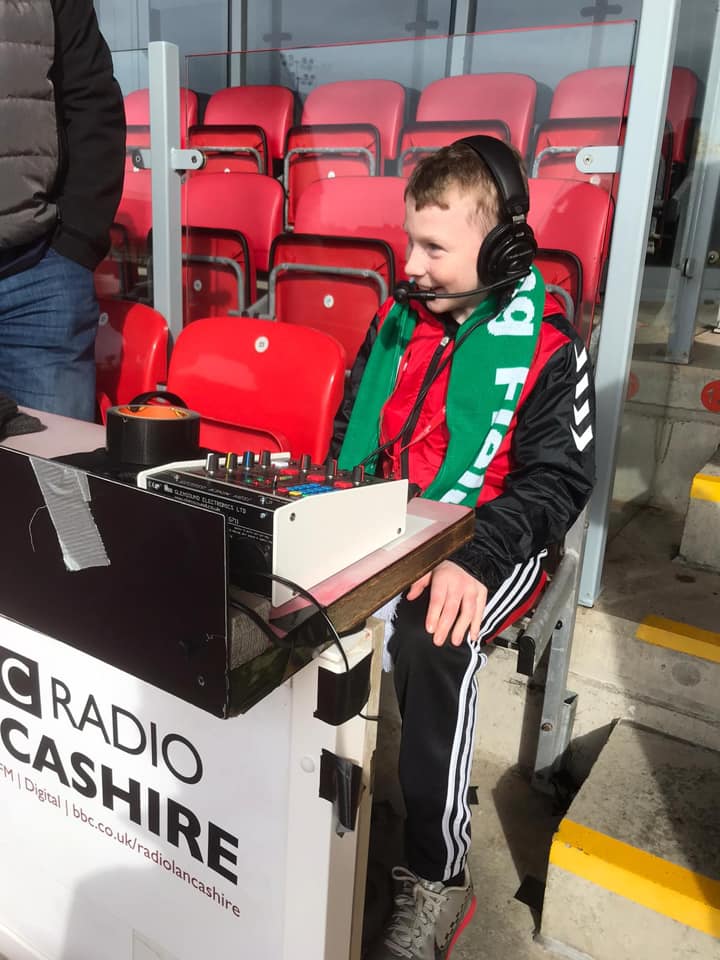 Ollie broadcast the team news to thousands of listeners.
Ollie's last job before he could enjoy the 'Fylde coast derby', was to meet up with the analysis team. He learned a lot of how analysis works and even got to enter some statistics from games earlier on in the season.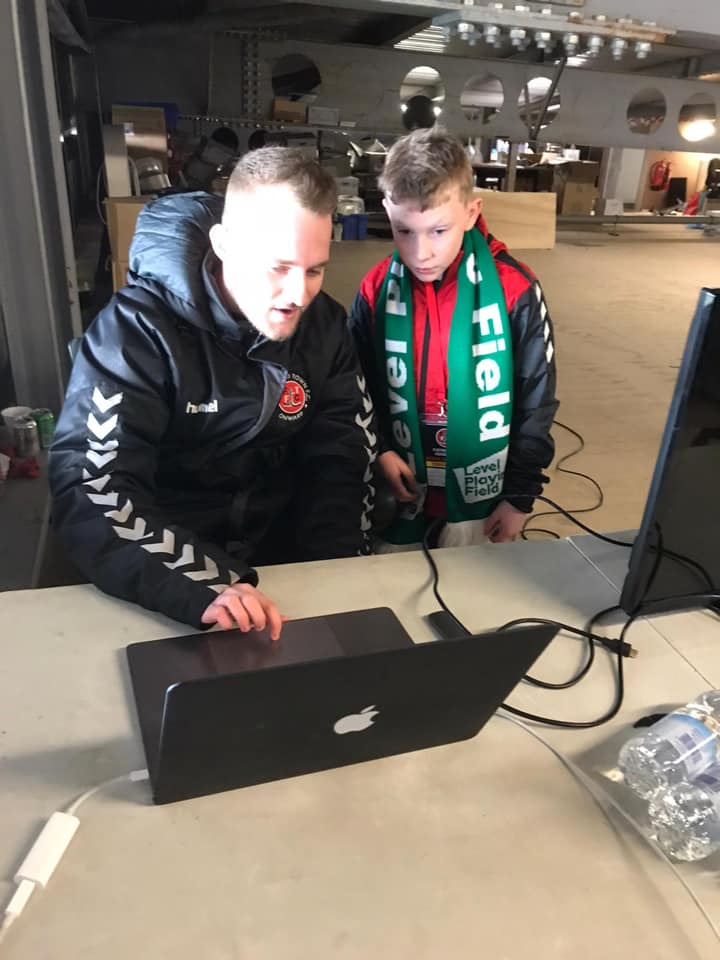 Well done Ollie, and great work Fleetwood Town on your Weeks of Action celebrations.