This year, International Stress Awareness Week, took place from Monday 7th – Friday 11th November 2022. This is a significant movement, which aims to raise awareness and reduce the stigma of unspoken issues surrounding stress by providing stress management techniques.
As part of this week, Fleetwood Town Community Trust staff members participated in a wellbeing week in line with the Five Ways to Wellbeing. Each day involved different activities associated with one way to wellbeing. Our Mental Health Transformation Officer and organiser of the week, Rachel Walker, said: "The worrying increase in mental health statistics in the UK is growing, which is why the team at Fleetwood Town Community Trust deliver several amazing mental health and wellbeing projects to support our local community. Therefore, it is essential that we support our own staff's wellbeing to ensure they can continue to deliver to the community effectively. This wellbeing week aimed to reduce stress and provide a platform of support for our own team, by bringing us all together".
Below is a summary of the wellbeing activities and how the staff boosted their wellbeing during this important week.
KEEP ACTIVE:
Regular physical activity has clear links with lowering rates of depression and anxiety as well as boosting wellbeing. Therefore, the team took part in a relaxing Yoga session before work with Sports College Manager and Yoga Instructor, Kerrie Burke, who said: "A staff wellbeing yoga session to start our Monday the right way. Focusing on easing our bodies into the week with some gentle yoga flow, followed by a short relaxation. The week was a great success and a fun way of allowing people to recognise the need for positive wellbeing at work". The team left the morning session feeling relaxed, de-stressed and ready for the week ahead!
TAKE NOTICE: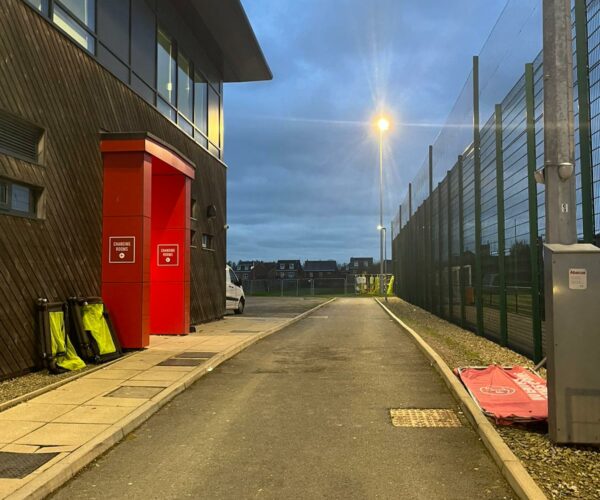 Taking notice of the moment can help increase awareness and appreciation for life, which enhances wellbeing and making positive life choices. The team went on a wellbeing walk around Poolfoot Farm, holding important conversations surrounding how we are feeling and what we do to ensure we practise self-care. Additionally, all staff voted for a staff member who they have noticed going above and beyond for the Trust. These results were shared with the team to boost morale and make the team feel appreciated for the work that they do. 
KEEP LEARNING: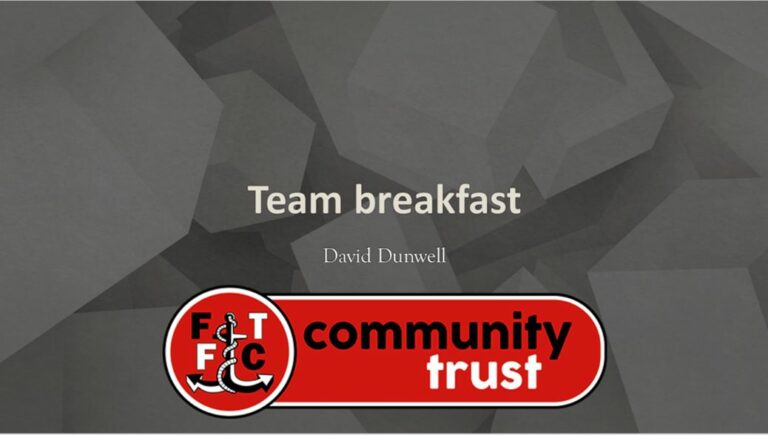 Continuous and maintained learning throughout life enhances confidence and self-esteem. Therefore, the team held a breakfast meeting and presentation from the new CEO of the Community Trust. It was great to get the whole team together, whilst also learning about the new plans for the future of the Trust. CEO of the Trust,
David Dunwell, said: "Culture and wellbeing is really important to Fleetwood Town Community Trust and it was great to see the team engaging in a variety of activities throughout Stress Awareness Week. I particularly enjoyed the wellbeing walk and my first opportunity to bring the full team together to present my visions, direction and observations following my first month in post as CEO. We have an incredible group of staff who make a real difference to people's lives on a day-to-day basis, so it is important that we work in a shared direction as a team, and opportunities like this week only help us to do so."
GIVE BACK: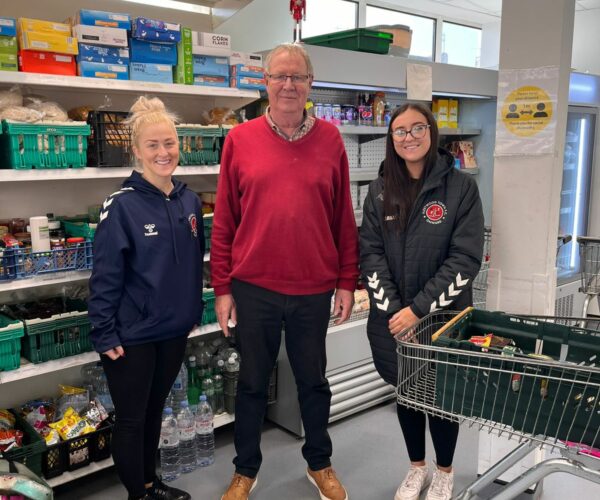 Helping other people has strong links with improved rates of happiness and self-esteem. The Community Trust team collected non-perishable foods to be donated to local food bank- The Pantry. Mental Health Transformation Officer, Rachel Walker and Sports College Manager, Kerrie Burke, delivered the food together to The Pantry Manager, Phil. He was delighted and very grateful for the donation. The two staff members were lucky to have a tour of the building, with important discussions about the work that they do and the many families they support in the Fleetwood Community.
If you would like more information on The Pantry or like to volunteer, please contact: 07467 498406.
CONNECT WITH OTHERS: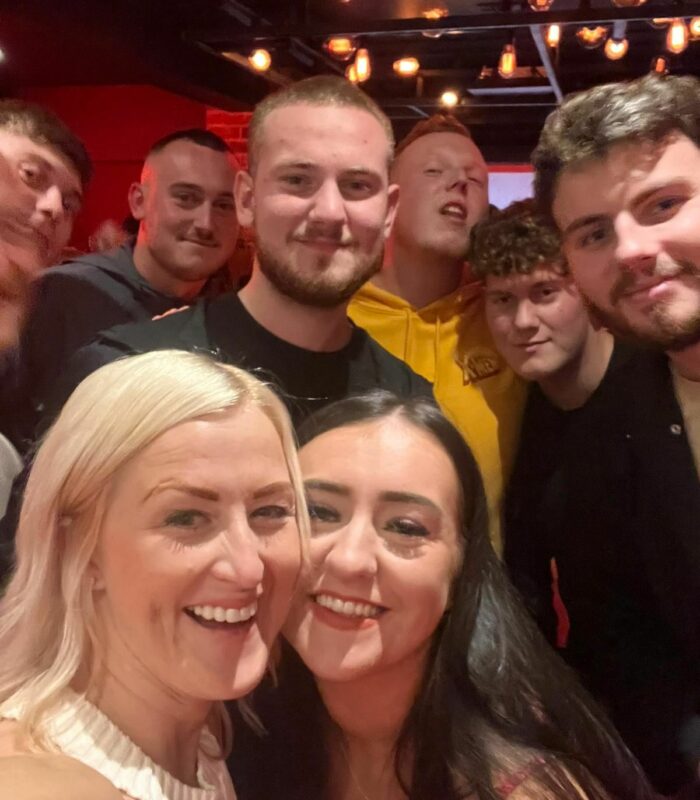 Social relationships are fundamental to feeling valued in the world, which increases wellbeing to help tackle loneliness and reduce mental health rates. To end the week, the Community Trust team celebrated the week by getting together outside of the working environment. This was a great night and allowed the team to make new connections with each other to ensure our working relationships are strengthened even further! 
Read some of the Trust member's experiences of the week:  
Community Engagement Coach, Phil Bowker, said: "We don't get to talk a lot with everyone working so hard on their own projects. It was nice to catch up with everyone for breakfast and have a good chat after feeling a bit down for the past couple of weeks with balancing work and my private life at home with my daughter, who is having a tough time at the moment. It was nice to keep my mind off things and have a little break".
Divert Coordinator, Ben Farley, said: "I personally found the walk as a team allowed a moment to reset and just being with the team outside of the working environment. Also having such a positive view on maintaining wellbeing is refreshing and very beneficial". 
Community Engagement Coach, Priesley Duffy, said: "I enjoyed the week, I think it's important to take time to reset and reflect and it's easy to forget that most of the time, especially at work. Over the week, there was plenty of focus on that kind of thing and I felt it made a difference".