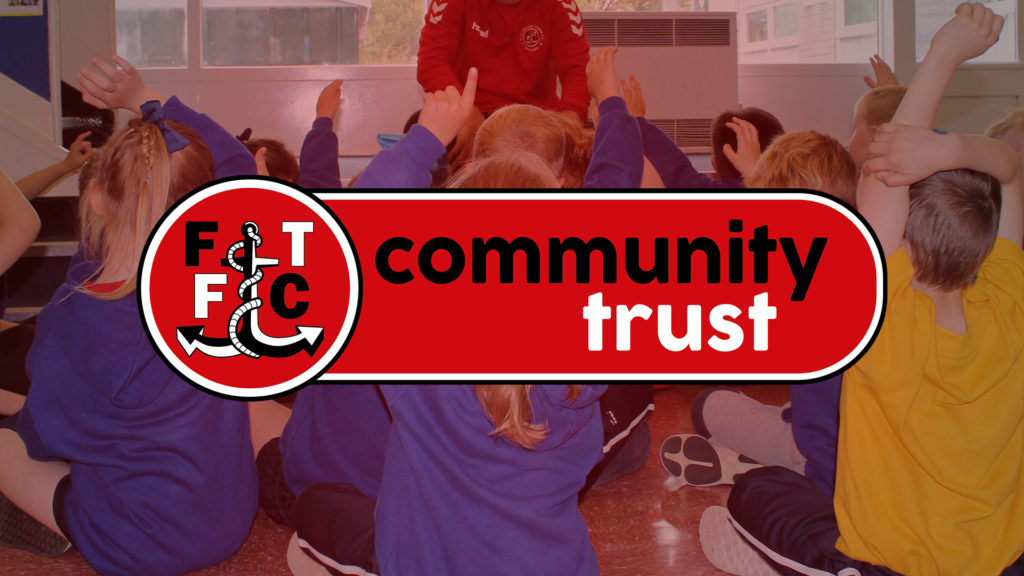 Fleetwood Town Community Trust has been awarded a £4,100 grant to support vulnerable members of the community affected by the COVID-19 crisis.
The grant, awarded by the Lancashire COVID-19 Community Support Fund and the National Emergencies Trust, will allow the Community Trust to support its programme participants and club supporters during the pandemic.
The food parcels will contain essential food and drink items, along with engaging materials such as exercise sheets to ensure recipients remain occupied at home while adhering to government guidelines.
Matt Hilton, Chief Executive said: "We are delighted to have been awarded this grant, which will allow us to further support the most vulnerable people in Wyre who are accessing our programmes.
"At this unprecedented time, we want to support those who have been affected by COVID-19. We know that some people are unable to leave their homes due to this crisis but we want to show the Wyre community that they are not alone.
"We would like to place on record our thanks to The Co-op Thornton, who have gone above and beyond to source supplies, and the volunteers that have supported the delivery of food parcels.
"It is great to see communities coming together as one to support each other through this challenging time."