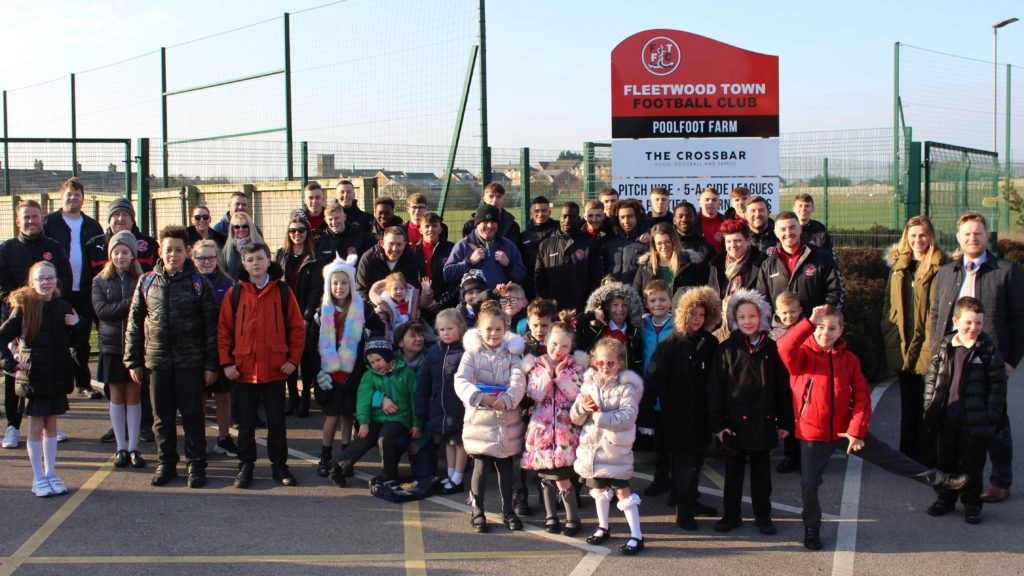 Fleetwood Town and Fleetwood Town Community Trust came together once again on Tuesday 10 March to show the impact of the work carried out in the local community.
Across the Sky Bet Championship, Sky Bet League One and Sky Bet League Two, events have been held on EFL Day of Action to showcase the very best programmes and activity they deliver in a number of important areas, including diversity and inclusion, education, and health and wellbeing.
This year saw Cod Army first team coach Andy Mangan and striker Paddy Madden deliver a shooting session to the Community Sports College students at Poolfoot Farm. You can watch how the session go on below
The club also worked with two local primary schools – Thornton and Sacred Heart Primary School – to organise a 'Walking Bus', with the idea being in place to help with the children's health and wellbeing, as well as their attendance in school.
Fleetwood Town and the Community Trust would like to thank all those involved in the 2020 EFL Day of Action, and we look forward to working with schools, organisations and the community more in the near future.